Scroll down for the latest news on Feet Don't get stuck without a happy foot to stand on, use Aromatherapy on your feet...
Treating your Feet with Aromatherapy
You may not realize just how important your feet are until they begin to hurt. Many of the jobs that people have today require standing for long periods of time and this can lead to pain in the feet. It is also important to wear proper shoes to make sure that your legs are supported and your weight is evenly distributed. Posture plays a vital role in ensuring that your feet can make it through the workday without pain. Keeping your shoulders back and your back straight can do wonders to keeping your feet free from pain.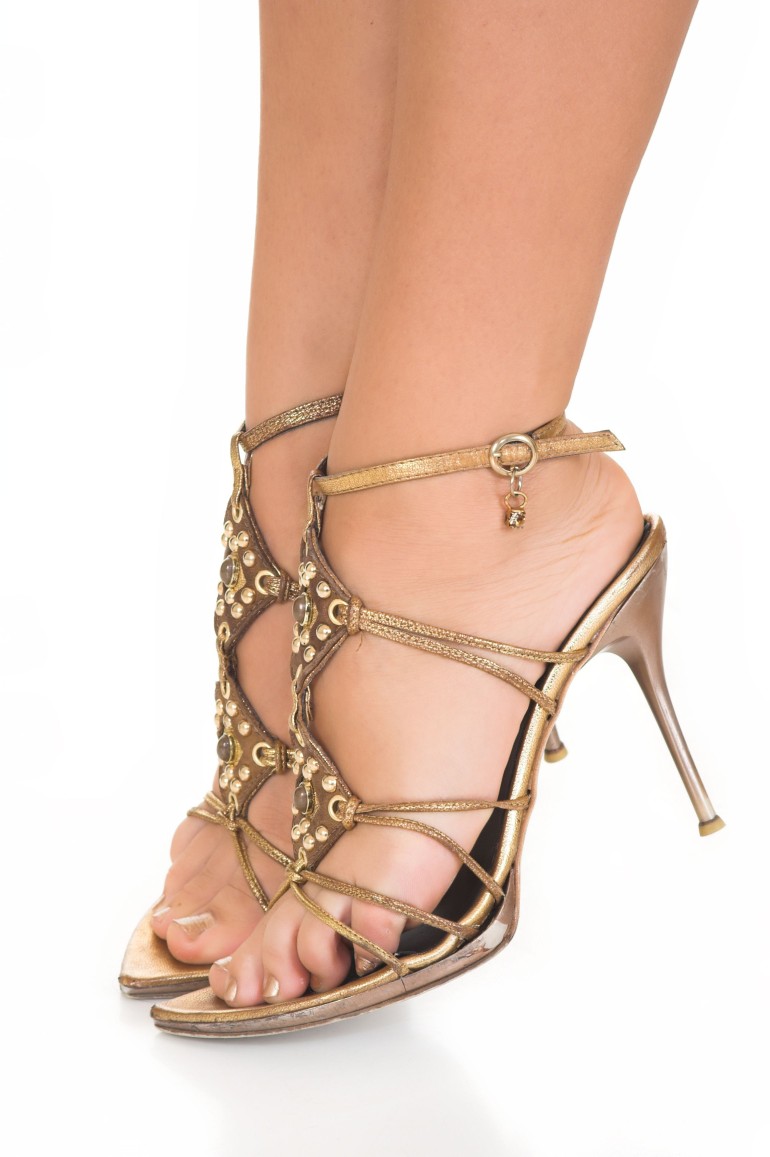 If you suffer from frequent foot pain, try making little circles with your feet during the day. Sit down when you get a chance, and stretch your feet forward and backwards. It may also help to choose footpads that will adjust themselves to the natural contours of your feet. There are many insole cushions on the market that massage the pressure points of the foot when walking.
Don't neglect to take the time to purchase the right size shoe. You may need to have your feet measured by a professional shoe salesman who will advise you on your correct shoe size and help you choose the best shoe for your profession. Not all people need to wear the same shoes. Your shoe should be suited for the type of work you are involved in. Construction workers, nurses, and those who work in restaurants all stand on their feet for the majority of their jobs. However, they all require different shoes. By neglecting to wear the proper shoe can put your feet in serious risk of future trouble.
Corns, blisters, and ingrown toenails can all cause significant pain and hinder you from performing your job at your optimum level. By choosing the correct shoes and nourishing your feet you can save many days of pain and agony. It is also important to make sure that you trim your toenails the proper way to prevent ingrown nails. Ingrown toenails can become infected and that may lead to chronic infections that will require professional medical attention.
Athlete's foot is another condition that can cause serious discomfort to workers. Aromatherapy offers many benefits to those who have painful feet or suffer from Athlete's foot. By using natural remedies such as Tea Tree oil, you can treat Athlete's foot and provide soothing relief. You can apply Tea Tree oil directly to your foot with a cotton ball, or you can make a foot-soothing soak by adding 20 drops of Tea Tree oil, or Geranium oil to a bowl of hot water. Soak your feet for at least 25 minutes.
If your feet are very sore, you can make an Herbal Epsom Salt bath for your relief. A wonderful blend can be made by adding 4 drops of Peppermint oil and 4 drops of Eucalyptus oil to ½ cup of Epsom salts. Mix thoroughly then add to a foot tub of hot water. This is a therapeutic blend. If you feel that your skin is too sensitive to the natural oils, decrease the blend to two drops each.




---
From Angelica Root to Citronella Ceylon to Helicrhysum to Magnolia Flower to Ravensara Aromatica to Sandalwood Mysore to Yuzu and every oil inbetween, if you are looking for a particular Essential Oil!
Click here: Essential Oil List